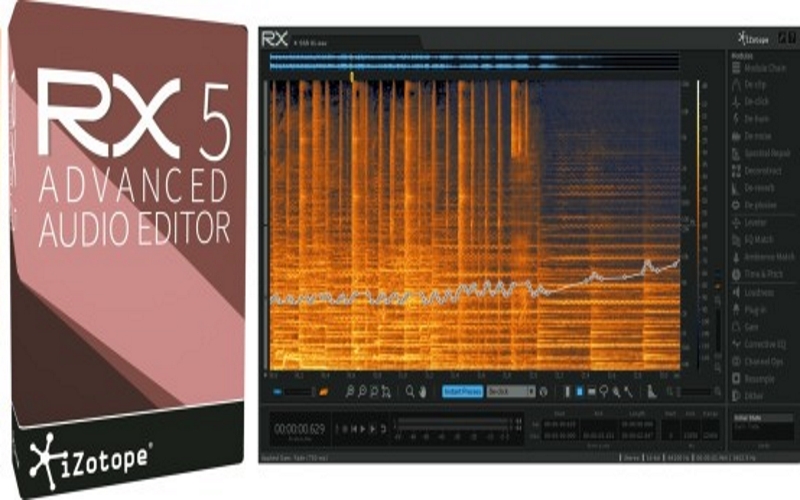 The Professional's Choice for Rescuing AudioEnhance your audio and video editing software with the unique tools andgroundbreaking new improvements of RX 5 Audio Editor noise reductionsoftware. Repair, enhance, and restore problematic production audio —from plosives to microphone bumps to inconsistent levels — anddramatically improve sound quality and clarity.
The Advanced version adds industry-first enhancements, like the newDe-plosive and updated Leveler modules, to instantly eliminate plosivesin your dialogue with total transparency and smooth out volume
inconsistencies.
RX 5 Advanced Audio Editor is designed for professional post productionaudio engineers who demand best in class audio processing tools and deepcontrols. RX 5 Audio Editor delivers the essential tools any audio editorneeds to repair and enhance audio for their productions.
De-plosive | Leveler | Ambience Match | EQ Match | Loudness |Instant Process Tool | Module ChainCorrective EQ | De-Clip | De-Reverb | RX Connect |Dialogue De-noise | Spectral Repair
iZotope Insight | De-noise | De-Click | De-Hum |
Additional Features
ADV Time & Pitch | Features Radius® RT, iZotope's time-stretching and pitch-shifting algorithm as well as Pitch Contour, a variable-speedresampler for synchronous changes in pitch and time.Signal Generator | Generate any type of tone or noise for calibrating orsetting a reference level, adding any required tones for the start/endpoints of a mix for picture, or inserting tones and bleeps to censor
explicit dialogue.
Resample | Ensure the highest quality when adjusting sample rates withSRC™, iZotope's sample rate conversion algorithm.Dither | Reduce bit resolution for final delivery of your project withoutsacrificing quality with MBIT+™, iZotope's renowned dither algorithm.Channel Ops | A module that offers precise delay and phase operations.Spectrum Analyzer | A detailed spectral display that detects peaks
automatically.
Third-party Plug-in Support | Host Audio Unit or VST plug-ins in RX 5's
Plug-In module.Batch Processing | Chain modules, process multiple files at once, and use
multiple CPUs to speed up your workflow.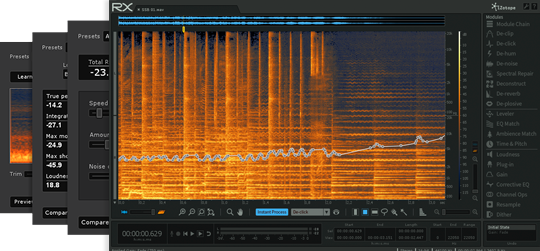 Operating system requirements:
Windows 7, 8, and 10
Plug-in formats:
VST 2 32 & 64 bit
Host compatibility:
In addition to being available in RX 5 Audio Editor's standalone mode,
the modules are also compatible as plug-ins for popular hosts like
Pro Tools (10 – 12.2)
Media Composer 7.0.4
Premiere Pro CC 2015
Media Composer 8.4.1
Fairlight 5
Audition CC 2015
Cubase 8.0
Sony Sound Forge 11+
[INSTALLATION]
1) Unrar
2) Install.
3) copy cracked files to installation dir,
vst dir and vst3 dir
.button {
display: inline-block;
padding: 15px 25px;
font-size: 25px;
cursor: pointer;
text-align: center;
text-decoration: none;
outline: none;
color: #fff;
background-color: #000000;
border: none;
border-radius: 5px;
box-shadow: 0 9px #999;
}
.button:hover {background-color: #FF8C00}
.button:active {
background-color: #FF8C50;
box-shadow: 0 5px #999;
transform: translateY(4px);
}